Kith & Kin
Napa Valley Cabernet Sauvignon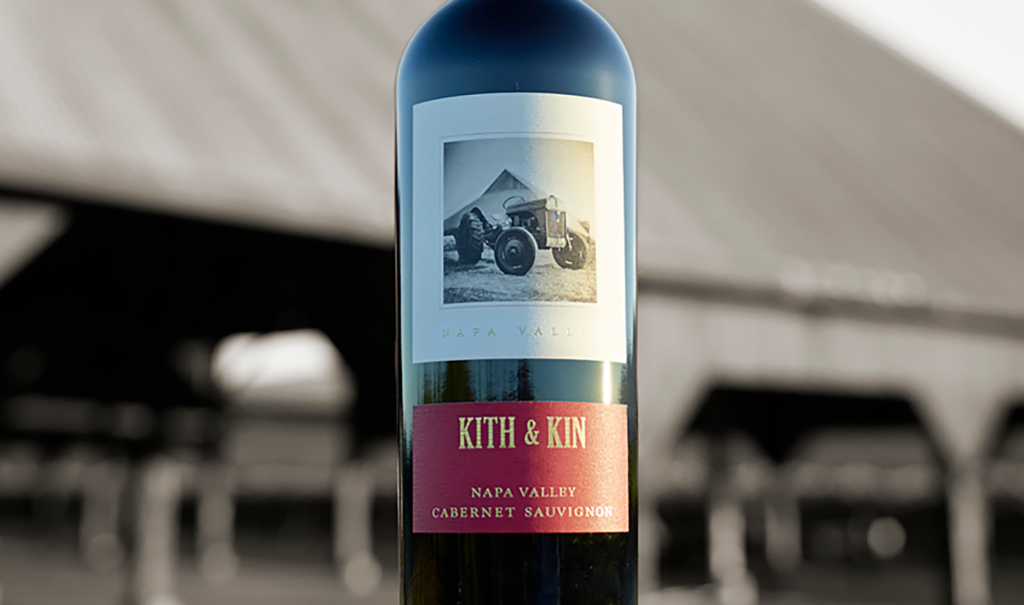 Kith & Kin, Old English for "Friends & Family," is a Cabernet Sauvignon sourced from all corners of the Napa Valley to create a supple and approachable wine.
Wine Notes
Always a crowd pleaser, Kith & Kin Cabernet Sauvignon will tantalize your palate with ripe blueberry and black cherry partnered with warm notes of vanilla, mocha and hints of lilac. As it finishes with velvety tannins and a kiss of sweet oak, this harmonious wine is meant to be enjoyed now and can only be enhanced with great company and delectable fare.
Enjoy with your Kith & Kin!
Trade Tools
We invite you to download POS materials for Kith & Kin including sales materials, logo, and photos.